Motorclub is a new show on NBC Sports that offers an unprecedented behind-the-scenes look at the world of motorsport. Through documentary style storytelling, Motorclub turns its cameras on the personal and professional stories of the drivers, team members, announcers, managers, models and other professionals who are shaping the fastest growing motorsports in the world. Featured stars include Tanner Foust, Travis Pastrana, Brian Deegan, Bucky Lasek, Scott Speed, Jackson Strong and Ken Gushi, and competition in rallycross, short course off-road truck racing, and drifting.
The show is co-created by motorsport agent Fred Chang and director Matt Fife. Tanner Foust is a co-executive producer for the first season. Motorclub is produced by Motorclub LLC in association with Lincoln Show Studio and Beyond Media Group.
Watch the full trailer and episode teasers here
Visit the official site: http://motorclubshow.com/ 
---
Episode Guide- Season 1

Motorclub launches the series with VW Andretti Rally Cross teammates Tanner Foust and Scott Speed, two champion supercar drivers locked in a head to head race for the 2016 Red Bull GRC Title. From go-karting and drone racing to beating out the pack on the season's most competitive turf, the pilot episode takes viewers on and off the track for a raw and personal view of the passion required to be a champion.

Motorclub invites fans and viewers into the home compounds of action sports superstar Travis Pastrana and skating legend and GRC driver Bucky Lasek. From a backwoods fantasy course for freestyle motocross to a backyard skate bowl with a view, these two celebrated athletes have successfully maintained their lifestyle at home, managing a careful balance of family and career along with a community of friends who inspire and share their enthusiasm for going big.

Formula Drift superstar Ken Gushi returns to his roots – on the grid at The Streets of Willows, California. Reflecting on his career then and now, Ken brings together friends including fellow drifter and former FD champion Dai Yoshihara for an afternoon of drift trike riding and track practice in the desert sun. The action also follows Ken to Monroe, Washington where he climbs through the heats and into the top 16 of Formula Drift Seattle. The episode features Ken Gushi, Dai Yoshihara, Nexen tire model Erica Nagashima, and FD crew chief Stephan Papadakis, who helped pioneer drifting by building champion cars for the sport's top drivers including Tanner Foust and last year's FD champion Frederic Aasbo.

Few athletes have crossed over into three action sports with such intensity and success as freestyle motocross legend and global rally cross and off-road truck driver Brian Deegan. This episode focuses on the grass roots success of Brian Deegan and how his will to compete created a cultural revolution in motocross, a business and popular lifestyle brand, and a racing legacy now being passed onto to his children. The episode also features Rockstar freestyle superstar and Nitro Circus team member Jacko Strong, a young rider from Australia who followed his dreams in the footsteps of heroes and mentors like Brian Deegan.

The season finale concludes with a championship weekend in Los Angeles, taking viewers inside the paddocks of Red Bull's GRC double-header weekend at Port of LA. Scott Speed and Tanner Foust are once again repeating last year's showdown with both drivers engaged in an even tighter race to win the 2016 Red Bull GRC title. Meanwhile, across town, Ken Gushi and other top drift drivers wage battle on the asphalt in the Formula Drift Championship as the first season's characters and their storylines move to a dramatic conclusion.
Episode Guide- Season 2

Season Two of Motorclub brings a dramatic and revealing look into the training, teaching and sacrifice required to become a champion. From their diverse routines and regimens to the hobbies that fueled their passions, these motorsport warriors commit themselves and their families to a way of life that never rests. The season premiere takes us into the world of outdoor motocross, traveling to Orlando, Florida,where two of the sport's most elite riders— Rockstar Husqvarna's Jason Anderson and Zach Osborne— train with the world's most proven trainer, Aldon Baker. The story concludes with the outdoor championship in Glen Helen, California.

Red Bull Formula 1 driver Daniel Ricciardo shares the key ingredients to staying competitive and getting to the podium. From his off-season training methods to keeping his passions and life in perspective, Ricciardo brings the cameras from Monaco to Los Angeles where together with friends, he returns to the roots of his love for racing—karting. More than just a hobby or a boyhood passion, the competitive karting driver ultimately uses the knowledge and experience to advance to the highest levels of open-wheel racing. Former F1 driver, karting champion and reigning GRC Champion, Scott Speed also joins the conversation, inviting viewers to the karting development program established by his father Mike Speed, a former national karting champion himself.

Motorclub travels to Road Atlanta to meet the racing community that was born on the streets. The modified car movement has always powered the DIY racing culture in America. From boosted street cars to performance overhauls, these modified engines represent the American racing enthusiasts' passion for weekends on the track. Motorclub visits the modified scene at Grid Life South in Atlanta, hanging with Motorclub friends and professional drifters Ken Gushi, Chris Forsberg, Ryan Tuerck, Vaughn Gitten Jr, and Dai Yoshihara as they take viewers sideways and bumper to bumper.

The name Andretti is synonymous with the word Champion. Andretti Autosport invites Motorclub into its massive Indianapolis headquarters where Championship banners hang everywhere the cameras roll. The episode takes us behind the scenes of two champion programs, Indy Car and Global Rallycross, led by the 2017 Indy 500 Champion Takuma Sato and current GRC Champion and points leader Scott Speed respectively. The episode follows Michael Andretti's program as they prepare back at the shop and ultimately wage battle on the grids at GRC Indy and the Indy Grand Prix in Sonoma, California. Other drivers featured include 4-time Indy champion Scott Dixon and 2016 Indy 500 Champ Alexander Rossi.

The season finale crowns a new motorsport champion as Motorclub documents the GRC Championship at the Port of Los Angeles. The episode brings together a compelling conclusion as we watch our Motorclub featured cast members in the most critical moment of the 2017 racing season. Scott Speed and Tanner Foust are featured in their quest to capture the championship.
---
Press for Motorclub
Season 2 of Motorclub gets two Hot Spot shout-outs at PromaxBDA's "The Daily Brief"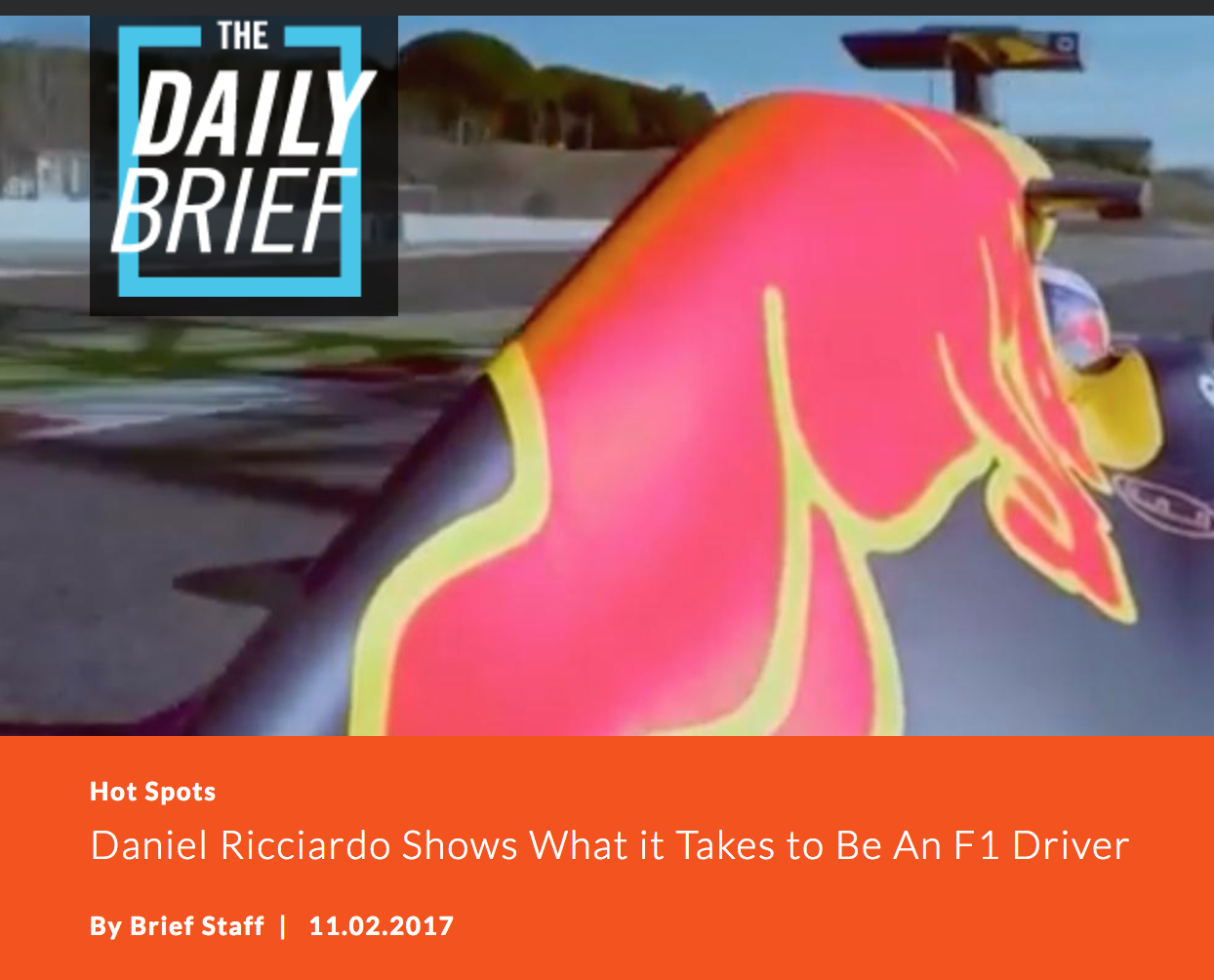 See DSPORT's article for the Motorclub premiere 
"Shot in a cinematic, documentary style, Motorclub brings viewers inside a motorsport community with diverse roots across the spectrum of racing, action sport, fashion, design and social media"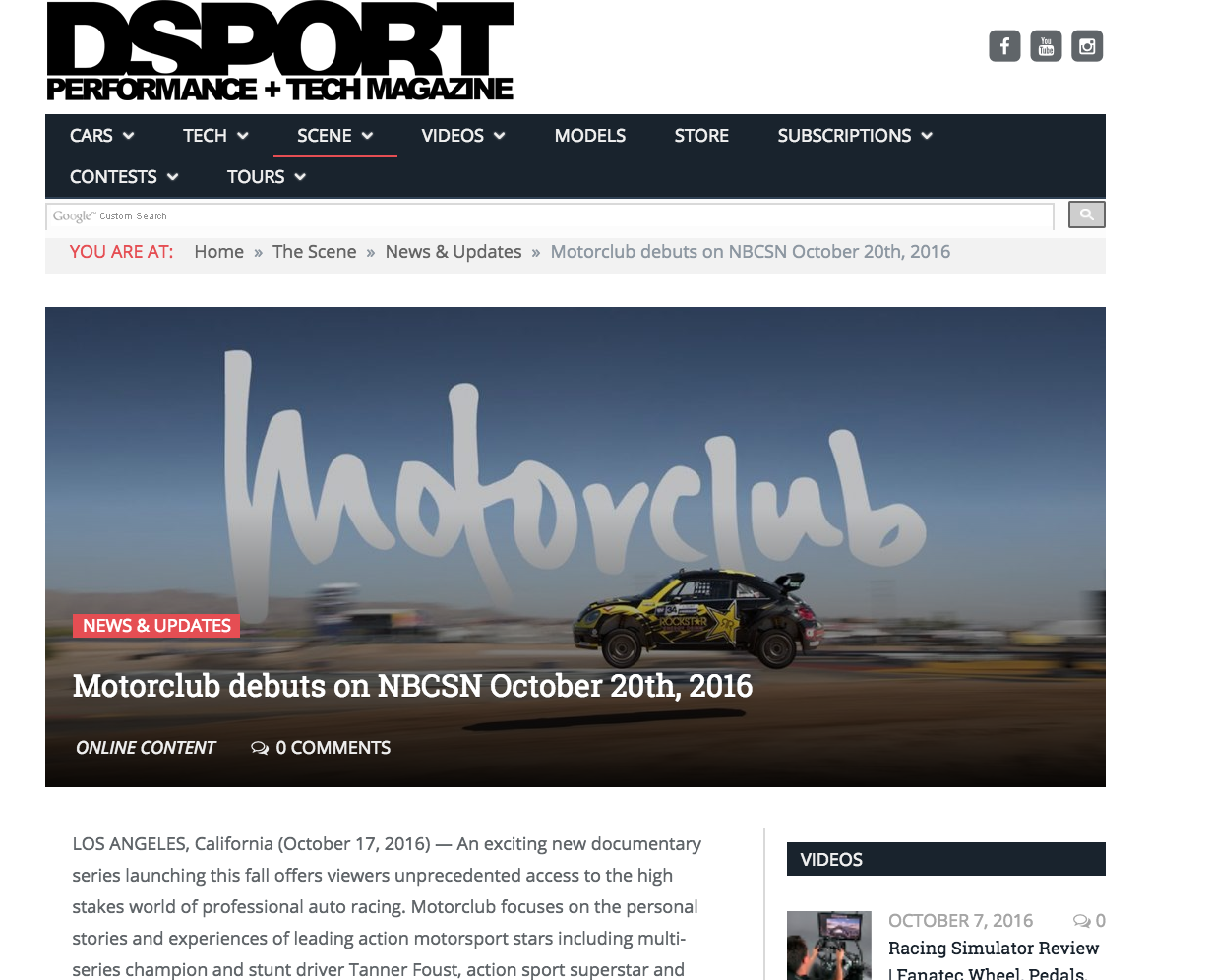 Motorclub Trailer Named Hot Spot of the Week in PromaxBDA's Daily Brief
"This melange of video for NBC Sports Network's new show, Motorclub, gives the show an extreme-sports feel, complete with professional gloss, that at the same time feels homegrown."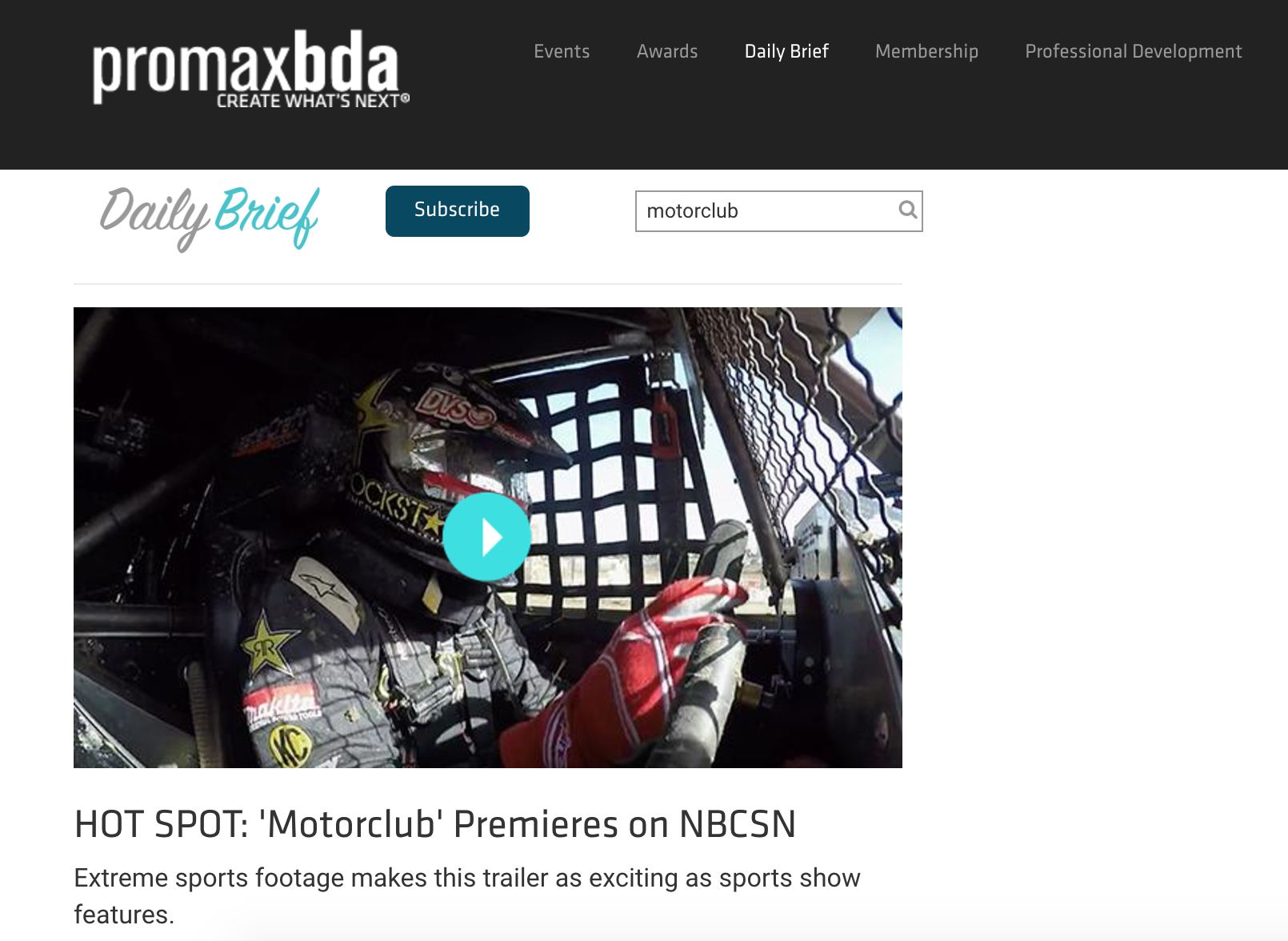 ---
Motorclub Gallery