About Lincoln Show Studio
We like being a small shop. To us, being small means thinking big while being nimble, innovative but cost-effective, strategic but ultimately different. As a boutique creative company, we work outside of the bigger agency model which can sometimes translate to higher overheads or less quality attention in meeting priorities.  There are more companies than ever offering motion and branding shoots, more cameras rolling on marketing shoots, more real and practical needs to "get" as many assets as possible … however the results are not always the same. As an agency and production company with an immersive history behind the lens, we know how to structure campaign shoots which move fast and efficiently. While we know the process of creating a meaningful volume of material, our specialized experience helps us establish a critical kinship of trust and inspiration in key areas of the production process. Our deep experience in working with actors, studio talent and creative performers fosters a participation which encourages the best in every endeavor. For us, this sense of community is what creates a winning production. As a team, our shared spirit is what helps us navigate seemingly impossible challenges and schedules, solve creative problems intuitively, and create a working experience which elevates everyone involved.
From image campaigns, show launches and high-concept commercial shoots to brand designs, original music and story narrative, Lincoln Show Studio brings a personalized approach born from the meaningful experience of having "done it" – we know what it actually takes to deliver a look or concept from paper to finish, how to bring together the right family of experienced team members, how to create compelling creative no matter the scale or size.
We find comfort only in knowing our passion and experience. It is working outside of the comfort zone that defines us.
Our Team
One of the greatest attributes of putting together the right team is having everybody care about the idea with equal passion. We work immersively with our celebrated actors and performers, our writers and producers, production teams and crews, editors and designers, musicians and mixers. We speak their language and the excitement of our visionary client partners, working side by side to create original campaigns and content that exceed expectations. Our community of crews and creative teammates are guided by the same philosophy: Take the work seriously, but never yourselves.
Recognition
Recognition for Lincoln Show includes top industry awards for work on Motorclub Series (Now Streaming on Crackle), The Royals, House M.D., 2 Broke Girls, Glee, 24, Prison Break, Fringe, Buffy the Vampire Slayer, and Smallville, in addition to their continued creative work on TV image and series campaigns for The CW, Warner Bros, Fox, Peacock, NBCU/E!, Freeform, Esquire, DC Universe, Starz, Bravo, Epix, The WB, Discovery/Seeker, Sony Television, Post Cereal, Epsilon Agency, Netflix, USA Network, Hulu, Apple, Amazon.
---
About Matt Fife
Matt's career as a live action director comes by way of television agency marketing where his work with studios, show brands, and celebrity talent helped establish his style as a visual storyteller. Throughout his career, Matt has earned a reputation for his easy rapport with A-list talent and for bringing original ideas which offer an alternative look to any project.
After years of working as an agency live action director and VP Creative Director for Fox and Warner Bros., Matt was invited by actor Hugh Laurie and Writer/Creator David Shore to direct and produce the first hour of the series finale of HOUSE M.D. (Episode 823, "Swan Song"), a mix of original scripted scenes, documentary, animation and music video narrative. From there, Matt continued on with Hugh Laurie, producing and directing a 1-hour documentary special for ITV (Perspectives), a live concert for PBS, and music videos to support Hugh's album release "Didn't it Rain?" (Warner UK).
Matt has also created an original documentary series called Motorclub on NBC Sports Network, now streaming on Crackle.  Additionally, Matt has produced dozens of original songs and compositions over the years, including co-writing songs with Michelle Branch, George Clinton, and Soup and Marc7 from Jurassic 5.  In 2019, Matt was the co-producer and Co-Exec. Producer of  LUCAS HIGH with Connie Price & The Keystones, a commercial Hip Hop record released on Fat Beats Records, featuring a roster of legendary MCs including Big Daddy Kane, Rapsody, Macy Gray, Talib Kweli, Brand Nubian, Lady of Rage, M.O.P., Brother J, Kelly Finnigan, Kendra Morris, Soup and Marc7 of Jurassic 5 and The Pharcyde. Lucas High was named to the UK's celebrated Gilles Petersen's "Best of 2019" list of best releases.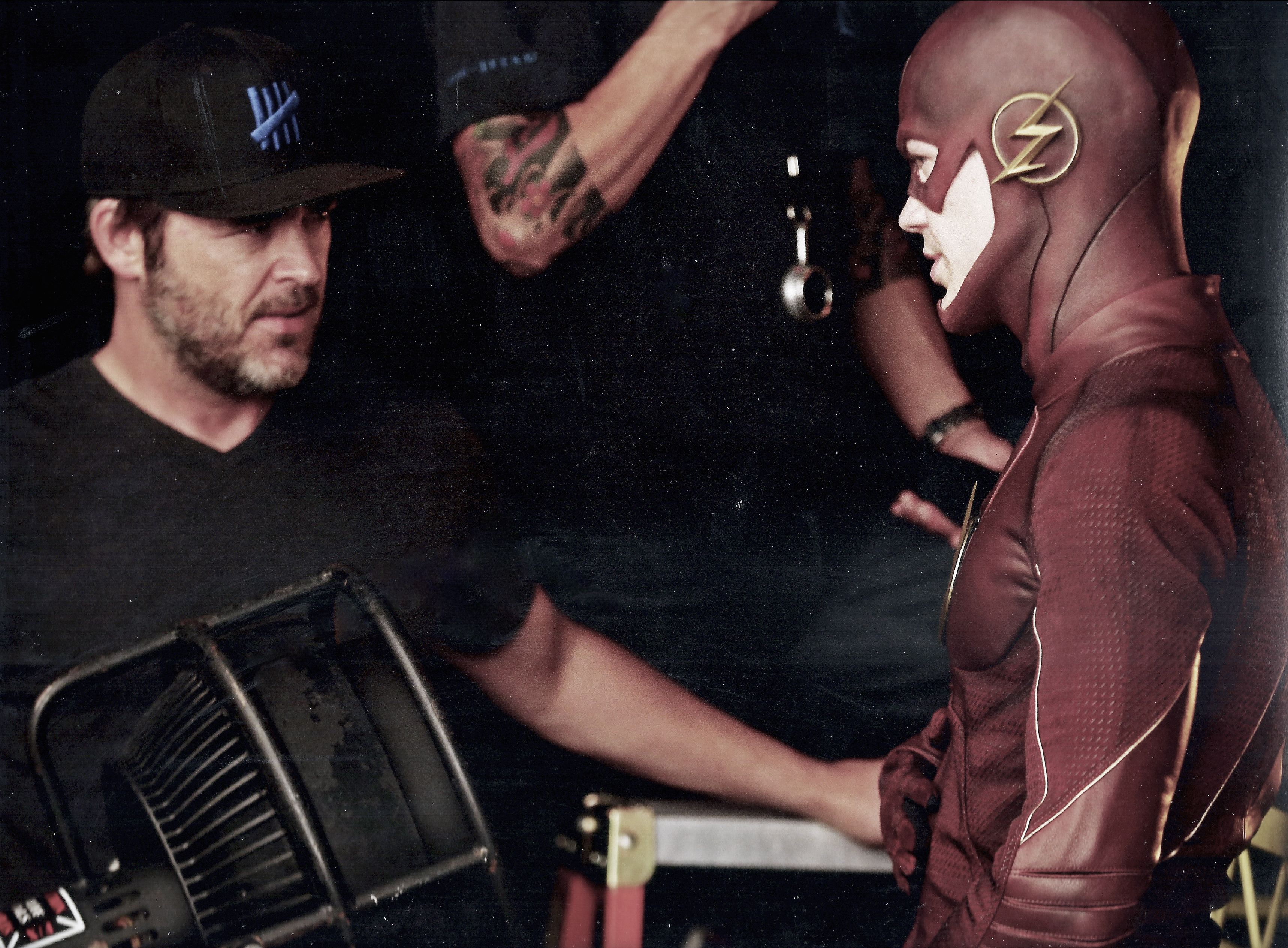 ---
Other Lincoln Show Projects:
THE PRICE: International documentary detailing the effects of the 6th Mass Extinction ignited by the surge in illegal wildlife trade.
MOTORCLUB: Telly award-winning sports documentary narrative about emerging motorsports, which aired for two seasons on NBC Sports Network, beginning in 2016. The series now streams on CRACKLE.
MIRROR, MIRROR: A music short film starring Soup and Marc7 of Jurassic 5.  The action "exploitation thriller" throwback short also features actors Marco Rodriguez (Cobra, The Crow), Flakiss Garcia (Training Day), Lucia Solares (Roman J. Israel, esq.) , Susannah Hart Jones, Morgan Weisher, Caroline Patterson, and Eddie Hargitay (Law and Order SVU).